Why Employers Choose Hound Labs
Hound Labs, Inc. is committed to developing ultra-sensitive, automated, and analytical breath technologies that will pave the way to practical and fair solutions for leading public health and safety issues. The Company's first solution, the HOUND®️ CANNABIS BREATHALYZER, specifically targets THC molecules, limiting cannabis detection to the workday so employers can create testing policies that help balance workplace safety with employee fairness and privacy.
The HOUND®️ CANNABIS BREATHALYZER – Collect + Send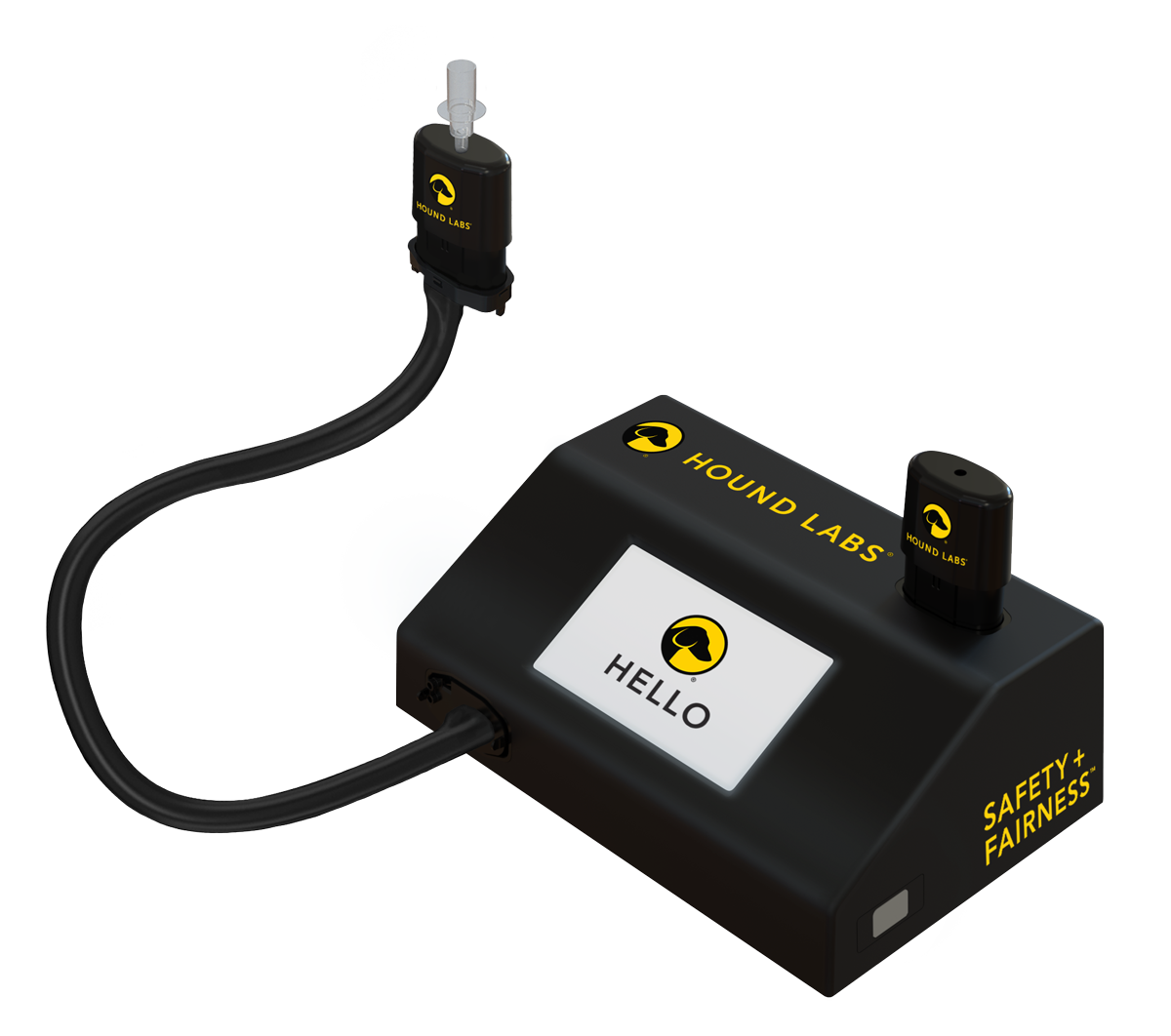 The first and only breath test designed for the era of cannabis legalization – limiting detection to the workday. This novel technology targets only THC molecules and automates collection for lab-based analysis of results.
Key features + benefits include:
Standardized and automated collection process to optimize validity of results
Simple collection with lab-based screening and confirmatory results
Targets THC molecule, not metabolites, to align with emerging laws
Compliance in states that limit point-of-collection testing results
Automated air sampling to rule out environmental contamination
Single-use, tamper-evident cartridges yield simple, no-mess collections
Smart base station with lab integration facilitates paperless management