SambaSafety is a recognized innovator and leading provider of cloud-based risk management solutions for over 15,000 organizations with automotive mobility exposure, including many on Fortune's Global 500 list. Employers and insurers benefit from SambaSafety's continuous monitoring, intuitive insights, risk reduction tools and configurable pricing solutions. Through the collection, correlation and analysis of federal, state, local and telematics data sources, our flexible, end-to-end capabilities enable businesses and insurers to better evaluate and mitigate driving risk, accelerate product development, reduce crashes and foster safer communities.
SambaSafety's driver risk management platform offers: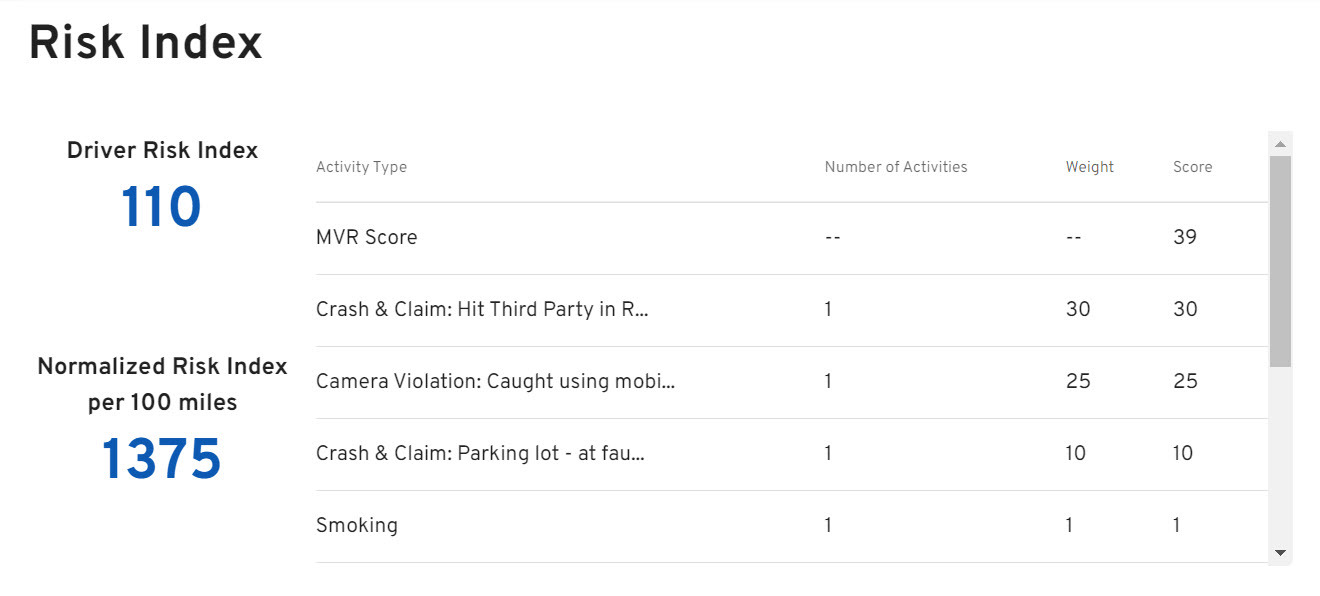 DRIVER RISK AND ACTIVITY MONITORING: LICENSE, CSA, TELEMATICS


- The largest MVR and CSA network providing continuous monitoring for 100% of U.S. drivers.


- Normalized violations across all 50 states with alerts for violations, suspensions and expirations.


- Integrations with dozens of telematics providers for real-time, contextualized alerts on high-risk behaviors and incidents.


- Simplified access to your telematics analytics by centralizing data and media from multiple vendors and in-vehicle systems into one platform for a single, 360-degree view of risk.


DATA AND ANALYTICS


- The industry's only Risk Index score, providing the most complete picture of risk each driver presents based on critical license, CSA and telematics data.


-Advanced reporting, driver analysis tools and API connection.


ONLINE DRIVER TRAINING


- 400+ mastery-based online training courses, including recommended courses based on specific violation and incident alerts.