Did you know that DISA hosts the largest employee screening conference in North America?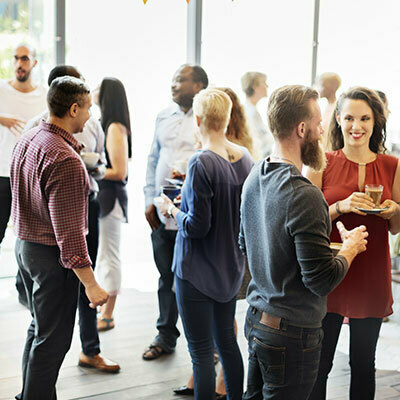 DISA Global Solutions' Day with DISA conference offers employee screening guidance from industry-leading experts, covering topics from drug testing to background screening, occupational health, transportation compliance, and more. For the sixth consecutive year, we will be hosting multiple presentations from recognized industry experts packed with information regarding the rapidly changing employee screening industry.
Last year, Day with DISA had more than 3,500 session attendees from HR, safety, and compliance across a broad range of industries. We expect that number to continue growing in 2024!
NEW In-person Keynotes and Networking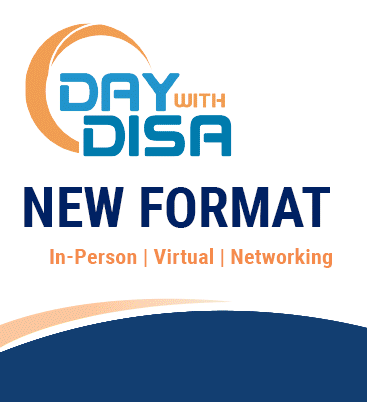 In addition to our virtual presentations, Day with DISA will offer an in-person "Keynotes and Networking" event on Thursday in Houston, Texas. It's our belief that access to industry insights, best practices, and the opportunity to build connections in the industry is extremely beneficial to our clients. Day with DISA's 'Keynotes & Networking' fosters genuine connections, spontaneous collaborations, and nuanced discussions, providing attendees with a richer and more impactful experience. The culmination of these benefits makes our in-person gathering not just a networking opportunity but a holistic experience that resonates long after the event concludes.
Who Should Attend?
We welcome HR, Safety, and Compliance attendees from any industry, as well as:
Employees who are responsible for ensuring safety at their workplace or facility.
Employers who are impacted by new or pending employee screening legislation.
Employers who are looking to build a culture of safety in their workplace.
Anyone wanting to learn about drug testing, background check, & DOT compliance.
Anyone that would benefit from hearing about the latest employee screening trends.
Feedback from Attendees
99% of attendees found Day with DISA valuable!
98% of attendees left with a better understanding of the current drug testing environment
93% of attendees left with actionable information
Attendees gave an average rating of the sessions they attended a 4.4 out of 5
99% of attendees surveyed planned on attending again!