Background Checks for Employees
Employers count on an accurate background check. The most common reason is to ensure they make informed, fair decisions and hire qualified candidates, which helps build a team that is trustworthy and capable of contributing to the success of the company. Pre-employment background screening enables employers to identify any red flags or potential risks and take proactive measures to minimize the likelihood of workplace incidents and prevent loss or damage to company property.
In addition to selecting the best candidates, background checks also play a crucial role in protecting organizations against liability claims. By ensuring that candidates meet the requirements for the job and have a clean record, employers can reduce the risk of legal disputes and reputational damage.
Start conducting employee background checks today to comply with regulations and safeguard your company's reputation! Background checks are often required in many industries and job positions as part of federal, state, local, and industry regulations, and failure to conduct them can lead to legal penalties and other consequences.
Background Screening with DISA
DISA Global Solutions Background Screening offers the widest range of services and functionality.
More than 33 unique background products available!
Industry-leading turnaround times
Most accurate background checks
Customized product packages
Online ordering & applicant entry
Automatic renewal notices
Request More Info
Background Check Services
Choose a Top Background Check Company
DISA Global Solutions is a PBSA-Accredited provider of employee screening services.
Customers choose DISA for their employment background checks for our:
Comprehensive Services: DISA offers a wide range of background products, including federal, state, and county-level checks, criminal and civil, education and previous employer verifications, DOT-specific checks, and more. This allows companies to leverage a one-stop shop for all their background screening requirements conveniently and efficiently.
Industry Expertise: DISA has extensive experience and knowledge in the background industry for several verticals, including transportation, energy, manufacturing, and healthcare. This expertise allows them to tailor their services to the specific needs of each customer.
Compliance Assistance: DISA helps customers comply with relevant laws and regulations, such as FCRA regulations, and various state and local laws. Our systems can help to automate potentially painful processes, that minimize your risk and simplify complex processes.
Quality and Accuracy: DISA works with certified partners to ensure accurate and reliable results. This commitment to quality can help reduce the risk of incorrect data on your background checks, which can have significant consequences for employers and employees.
Data Management and Reporting: DISA offers advanced data management and reporting tools that allow customers to track and analyze their employee screening program's effectiveness. These tools can help identify trends, monitor compliance, and make informed decisions about their company policies.
Employee Education and Support: DISA provides educational resources and support services to help employees understand the importance of background checks in the workplace. This can foster a culture of safety and responsibility within the organization.
Customer Service: DISA is known for its responsive and dedicated customer service, which can help customers navigate the complexities of employee screening and ensure a smooth experience.
Choose DISA and start benefiting from the company's industry expertise, high-quality results, and dedicated customer service today!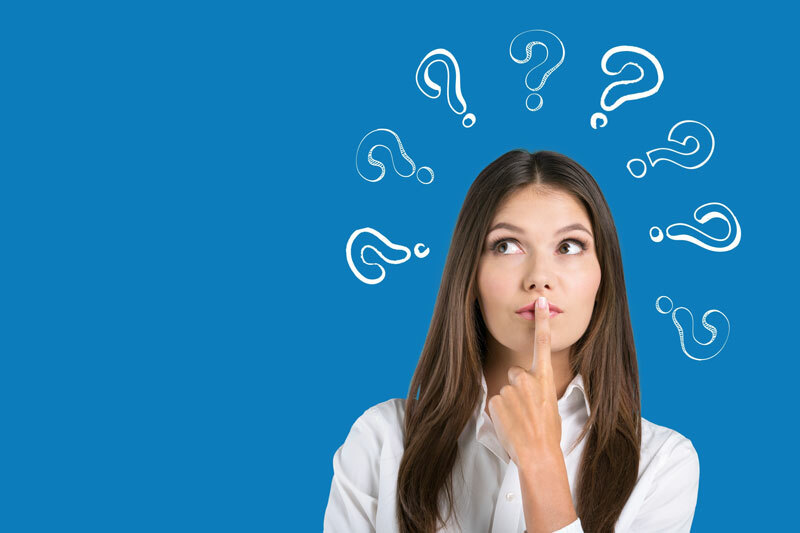 BACKGROUND CHECKS FOR EMPLOYEES
Employee Background Checks - Common Questions
Background screening is a crucial pre-employment process that varies in complexity depending on the industry and job position. By combining a range of screening products, employers can tailor a custom program that ensures compliance and meets industry standards.
Background checks are used to research and/or validate a candidate's suitability for employment. This may include SSN validation, civil and criminal history checks, work history and educational background verifications, and other pertinent information. This allows employers to assess whether an applicant is the right fit for their company or if they pose a risk to the company, its reputation, and its employees.
We've answered common questions about background checks and why employers use them below.
FAQs

How do background checks work?
What's on a background check?
What's on a criminal background check?
When should I run background checks?
Why do employers want backgrounds?
How far back do background checks go?
Which compliance laws should I know?
BACKGROUND CHECK SERVICES
Related Information
Keep Reading
Relevant background screening news to keep you informed on the latest trends and regulatory requirements.

Build Your Employee Background Checks Program
Ensure a safe and compliant work environment with our tailored solutions and industry expertise. Don't wait! Request more info today and safeguard your organization's reputation!
Request More Info
ADDITIONAL APPLICANT INFORMATION
If you are an applicant and need to file a dispute due to inaccurate information returned on the background report or request a copy of your background report, please use the following link: Applicant Assistance
DISA is accredited with the Professional Background Screeners Association (PBSA) and can help ensure that your hiring practices are consistent and compliant with your industry needs. Our custom background packages allow customers to group products together to create a package designed to fit your specific job titles when hiring, reviewing applicants for a promotion, or running reoccurring background checks on an existing employee.