Electronic Custody and Control Forms (eCCFs) are the electronic version of the traditional CCFs. This document is used for drug test ordering, specimen collection processing, and chain of custody documentation for workplace drug testing. The eCCF functions the same way as a paper CCF but speeds up turnaround times by up to 25% and prevents common user errors associated with paper forms. ECCFs eliminate errors due to illegible handwriting, incorrect procedures, using outdated or the wrong paper CCF, or inaccurate accounting/billing information.
Benefits of Utilizing eCCF Include:
•    Improved turnaround times
•    Increased quality and accuracy
•    Decreased affidavits and errors
•    Pre-accessioned data expedites lab testing
•    Automated, secure, and accessible storage
•    No printing or shipping delays/fees for paper CCFs
•    Reduced "Pending Test Results" due to "missing CCFs"
•    eCCFs cannot be lost or damaged like traditional paper forms
•    Automatic form updates if DOT, TPA, MRO, or Lab changes occur
How To Get Started
If you're not yet utilizing eCCFs, it's easy to get started! Simply click on the yellow "WalkMe" button at the top of DISAWorks or DISA360, then select "Order a Drug Test (eCCF)". The guided WalkMe process will take you step-by-step through the entire process.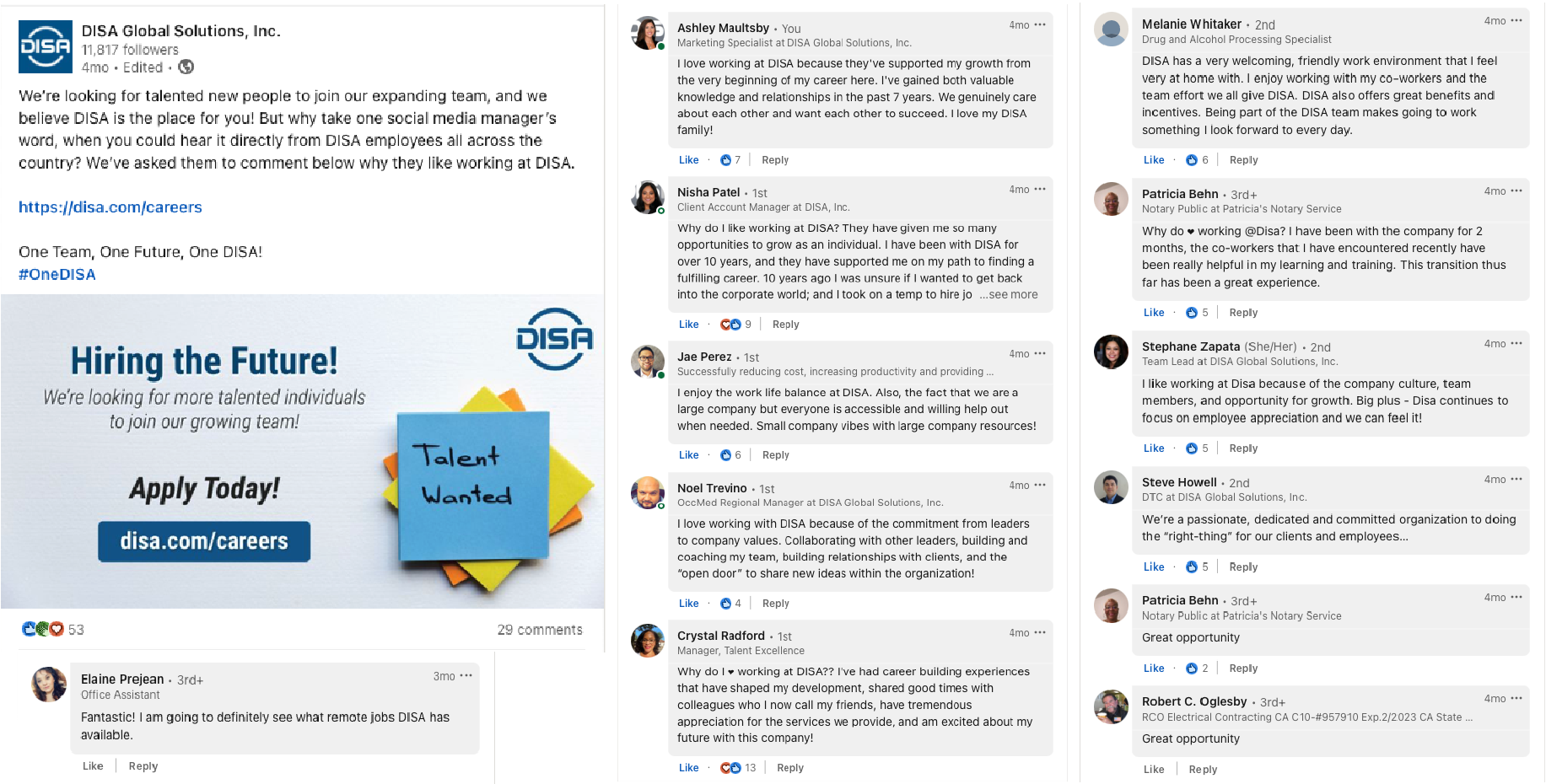 ECCF Order Process for DERs (in DISAWorks)
•    Step 1: When logged in to DISAWorks click the Beaker Icon to access the "Start eCCF order" widget. Type in the donor's Social Security Number and click "Proceed."
•    Step 2: Assign a Test Purpose from the "Test Purpose" drop-down menu.
•    Step 3: Select the policy/policies that the donor needs to complete testing for from the "Policy Name" drop-down menu.
     o    Optional Step 1: Indicate if you want a copy of this order form emailed to the donor by checking the "Automatically Email Order Form to Employee" box. The donor can present a paper or electronic version of the document to the collector.
    o    Optional Step 2: If you would like to add a non-DOT alcohol collection to the order check the applicable box.
    o    Optional Step 3: If you wish to notify the collector of any necessary accommodations or special requests, please add those comments to the "Collector Comments" text box.
•    Step 4: Select the donor's location from the "Client Location" drop-down menu.
•    Step 5: Assign the collection site by selecting the site from the "Collection Site" drop-down menu.
•    Step 6: In the employee Detail section enter all required information. Which includes:
     •   Name (as listed on ID)
     •   Date of Birth
     •   Physical Address
     •   Email Address
     •   Daytime Phone Number
     •   Driver's License (only required for donors with CDL licenses).
•    Step 7: Once all required information is entered in this section, click the authorization checkbox at the bottom of the page and click "Review & Confirm".
•    Step 8: Next you will be routed to a page to confirm that the order details are correct.
•    Step 9: Once order details are verified click "Finish".
•    Step 10: You will then get a confirmation popup verifying the order was successfully placed.
o    The Authorization Number is the unique identifier the donor must provide to the collector. You can print the authorization form by selecting "Print Order Form" or provide the       Authorization Number to the donor.
Are you an employer and still have questions regarding employment screening?
DISA can help! Get answers directly from DISA's subject matter experts with 'Ask DISA'
Visit www.askdisa.com to ask your questions today.
About DISA Global Solutions
Founded in 1986, DISA is the industry-leading provider of employee screening and compliance services. Headquartered in Houston, with more than 35 offices throughout the U.S. and Canada, DISA's comprehensive scope of services includes drug and alcohol testing, background check, occupational health, and transportation compliance. DISA assists employers in making informed staffing decisions while building a culture of safety in their workplace.